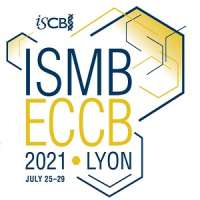 29th Conference on Intelligent Systems for Molecular Biology (ISMB) and The 20th European Conference on Computational Biology (ECCB)
ISMB...
Lyon, Auvergne-Rhone-Alpes
ISMB/ECCB 2021 is the large, high-profile annual meeting of scientists working in bioinformatics and computational biology, providing an intense multidisciplinary forum for disseminating the latest developments in computational tools for data driven biological research. The conference's rigorous focus on computation and methodology coupled with outstanding biology is a must attend! Featuring the ISCB Communities of Special Interest, ISMB/ECCB 2021 will spike your curiosity, deliver the latest research in the field, and allow you to connect, collaborate and engage. Join us in Lyon, France! Additional details will be posted as soon as information is available.
Bioinformatics
Molecular Biolo...